The Validation Junky takes a critical look at the entangled relationships between social media, emerging technologies and the human body.

April 2023, Statista recorded that 60% of the world's population have active social media accounts, giving rise to a globally interlinked, constantly changing network of billions of highly personalised, multilayered images of the self. At the same time, emerging technologies such as artificial intelligence and genetic engineering are starting to transform society and the evolution of the human body. Led by multinational corporations, these new developments are far outpacing legislation.

The Validation Junky, a collaboration between PRAKSIS and RAM Galleri, brings together ambitious new artworks and research by British post-disciplinary artist/designer Adam Peacock. At the front of RAM gallery, drawings and video works by Peacock speculatively map possible futures of a technologically enabled human evolution, while the rear gallery showcases a major body of research generated by Peacock in Oslo during his September 2021 PRAKSIS residency Perfection / Speculation. Peacock's research features thought-provoking video interviews between the artist and four leading protagonists in the fields of new technology, identity, the body and the perception of self: author of The Transhuman Manifesto Natasha Vita-More, Professor in the History and Theory of Architecture at MIT Mark Jarzombek; Presidential Professor at The Graduate Center, City University of New York, Lev Manovich; and science-fiction artist, filmmaker, inventor and body architect Lucy McRae.

Residency partners The Vigeland Museum and queer live events coordinators Karmaklubb* helped shape this research. Peacock's interviews are staged within the Museum's dramatic display of works by Norwegian sculptor Gustav Vigeland (1869-1943), reminding that lived experience for both normative and non-normative bodies is modelled by body cultures of the past as well as present and future technologies such as social media, AI and CRISPR/Cas9. The interview questions were developed by Peacock and his fellow Perfection / Speculation residents: Marte Aas, Jonathan Armour, Louis Alderson-Bythell, Trinley Dorje, Erika Stöckel, and Bobby Yu Shuk Pui.

Keywords - Artificial Intelligence, Bio-Technology, CRISPR-Cas9, Gene Editing, Metaverse, New Media, Post-Ontology, Transhumanism

The Validation Junky Installation
Ram Galleri Oslo, 2023
Photo Credit - Peacock/RAM

The Validation Junky 2024 (Valideringssøppel) [detail]
Digitally-drawn giclee print on Hahnemühle Photo Rag Installation of nine frames, 332(h) x 242 (w)cm
1 of 1. Oslo, 2023
Photo Credit - Peacock/RAM
PERFECTION / SPECULATION at The Vigeland Museum
Multi-Channel Moving Image 15:00 Mins, Variable Dimensions Oslo, 2023
Photo Credit - PAH foto/Peacock/RAM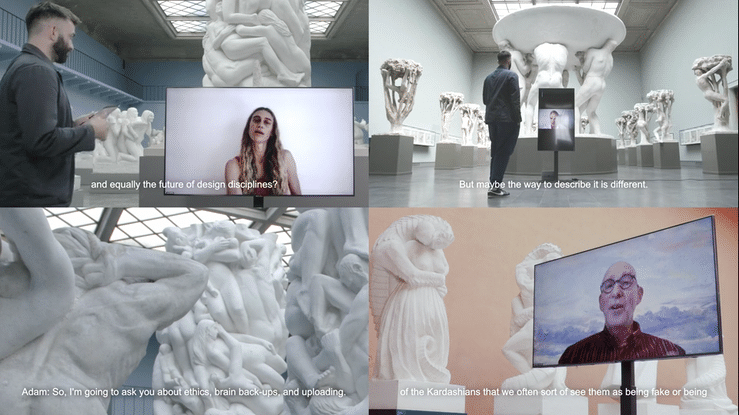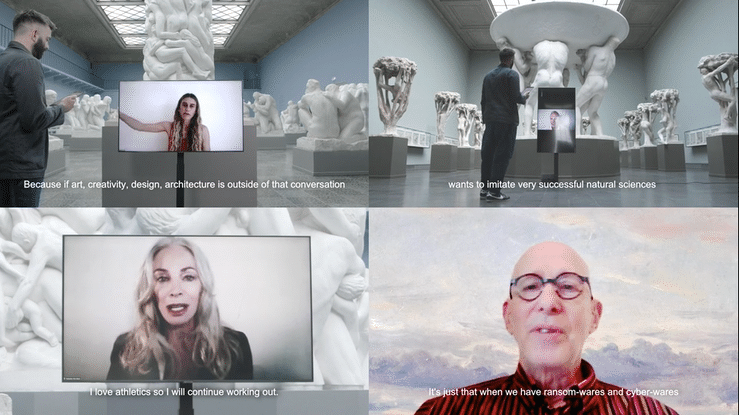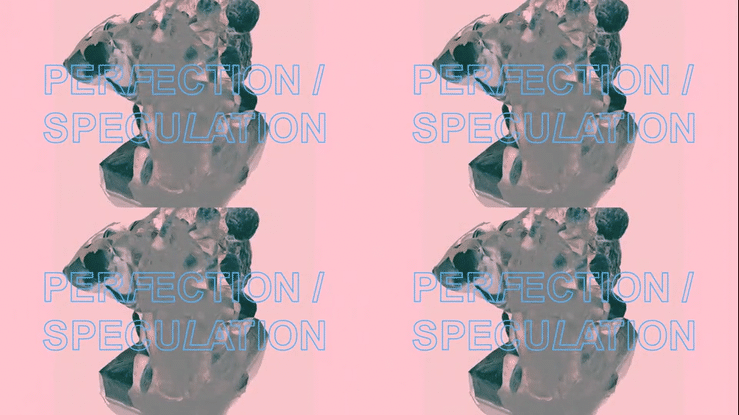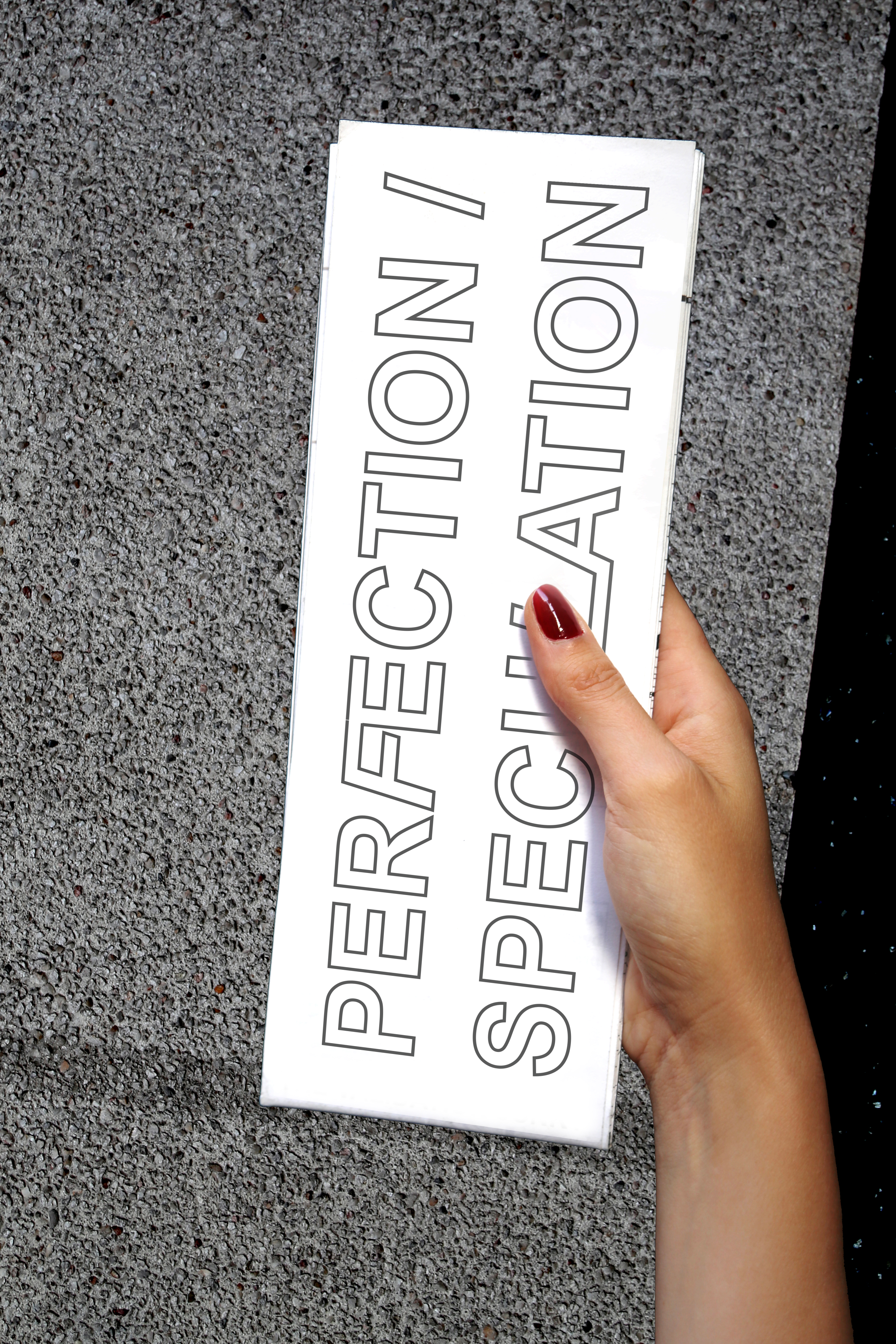 PERFECTION / SPECULATION Explorer
Double Sided A1 Explorer Map
Folding into 297 (h) x 105 (w) Oslo, 2023
Photo Credit - Peacock/RAM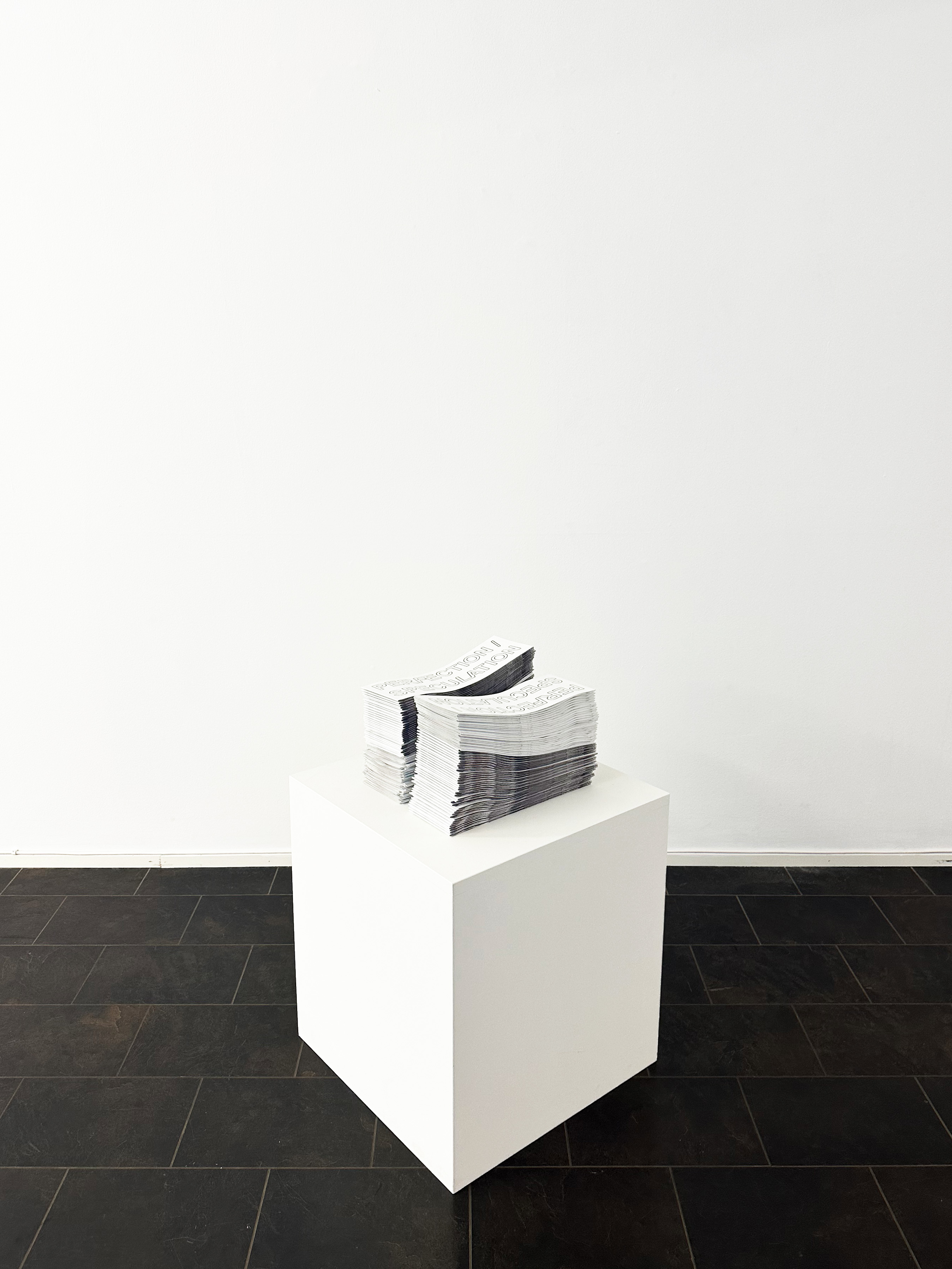 "It has transcended the modern critique of the Kardashians—that we often see them as being fake, or being a symptom of a certain type of malaise. When in reality, the post-digital sees all people like that: for the post-digital, we're all Kardashians."

Mark Jarzombek (USA) is a Professor of the History and Theory of Architecture, Massachusetts Institute of Technology (MIT)

"In psychological terms beauty is homoeostasis, so I would never want to be a perfect person or perfect being because if so, then I'd have no place to go."

Natasha Vita-More (USA) is the Executive Director of Humanity+ Inc., Founder of H+ Lab, Author of The Transhumanist Manifesto, and designer of Primo Posthuman.
"I think that one of the beauties of speculation is that you can prototype and map out scientific "what ifs" and ask questions. What if this happens? Do we want it?"

Lucy McRae (UK/AUS) is a science fiction artist, filmmaker, inventor and body architect. She is a Visiting Professor at the Southern California Institute of Architecture (SCI_ARC)
"However, maybe we shouldn't blame the algorithms, because people basically copy each other, don't they? Very few people are original; maybe one in a million. Most people don't have time to carve out their own path, or they aren't brave enough to think for themselves— so they copy one other."

Lev Manovich (RU) is the Presidential Professor at the Graduate Centre, City University of New York (CUNY), and Founder and Director of the Cultural Analytics Lab
PERFECTION / SPECULATION Explorer [Future Body Prototype Sketches]
Double Sided A1 Explorer Map Folding into 297 (h) x 105 (w)
Oslo, 2023
Photo Credit - Peacock/PRAKSIS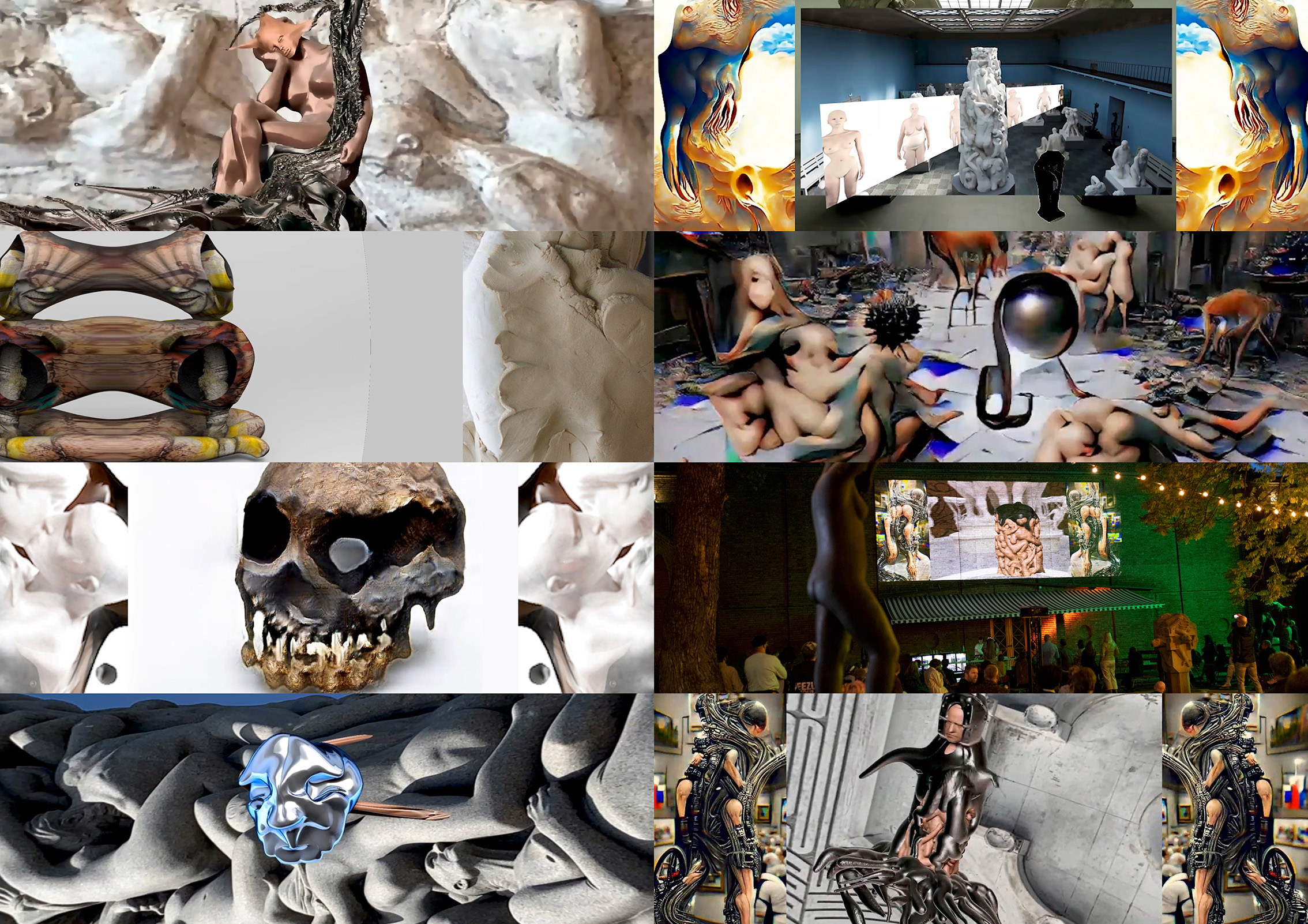 We Are What The Internet Makes Us - I
4k Digital Sculpture Moving Image 10 mins
1 of 5. London, 2023
Photo Credit - Peacock/RAM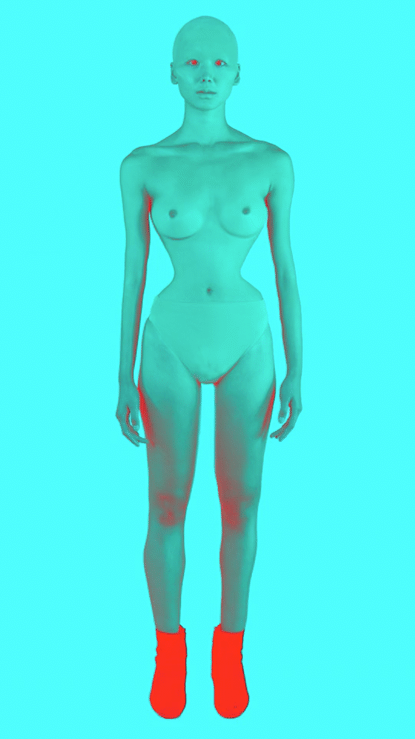 We Are What The Internet Makes Us - I, II, IV
4k Digital Sculpture Moving Image 10 mins
1 of 5. London, 2023
Photo Credit -PAH foto/Peacock/RAM


Validation Sketch I
Digitally-drawn giclee print and pencil on Hahnemühle Photo Rag
29(h) x 42(w) cm. 1 of 1. Oslo, 2023
Photo Credit -Peacock


Validation Sketch II
Digitally-drawn giclee print and pencil on Hahnemühle Photo Rag
29(h) x 42(w) cm. 1 of 1. Oslo, 2023
Photo Credit -Peacock












PERFECTION / SPECULATION at The Vigeland Museum
Multi-Channel Moving Image 15:00 Mins, Oslo 2023









THE VALIDATION JUNKY
PRAKSIS X RAM


Dedicated to

Daniel Slotvik 1989-2023


The Validation Junky 2024 (Valideringssøppel)
Drawing, Adam Peacock
Production, PRAKSIS

PERFECTION / SPECULATION at The Vigeland Museum
Creative Direction & Concept, Adam Peacock
Production, PRAKSIS
Research Agenda Lead, Adam Peacock
Research Agenda Questions, Marte Aas, Jonathan Armour, Louis Alderson-Bythell, Trinley Dorje, Adam Peacock, Erika Stöckel, Bobby Yu Shuk Pui
Interviewees, Lucy McRae, Lev Manovich, Mark Jarzombek, Natasha Vita-More
Interviewer, Adam Peacock
Videography, Katharina Gellein Viken, Charles Kriel
Edit, Adam Peacock Studios
Location, The Vigeland Museum
Production Assistant, Bobby Yu Shuk Pui

PERFECTION / SPECULATION Explorer Map
Document Design & Concept, Adam Peacock Studios
Production, PRAKSIS
Copy Edit, Adam Peacock, Rachel Withers
Research Agenda Lead, Adam Peacock
Research Agenda Question Development, Marte Aas, Jonathan Armour, Louis Alderson-Bythell, Trinley Dorje, Adam Peacock, Erika Stöckel, Bobby Yu Shuk Pui
Research Visits, BioArt arena in Norway (NOBA), Bioteknologirådet (The Norwegian Biotechnology Advisory Board), Henie Onstad Kunstsenter, Henry Moore Foundation, Menneskeverd (Human Dignity)
Online / In-Person Research Presentations, Department of Archaeology Human Evolutionary Studies University of Cambridge, NFU - Norsk Forbund for Utviklingshemmede (The Norwegian Association for Persons with Intellectual Disabilities), Kreftforeningen (Norwegian Cancer Society), Norwegian University of Science and Technology (NTNU)
Printing, Nilz & Otto Grafisk

We Are What The Internet Makes US I, II, IV
Creative Direction & Concept, Adam Peacock
Photography, Lighting, Styling, Post-Production, Adam Peacock
Makeup and Prosthetics, Tamara Dickson-Jones
Production Assistants, Celia Tang, Dian-Jen Lin, Isabela Branca Gygax, Lara Gill
Model, I, Wing Yue Leung
Model, II, Hermione Fallon Callow
Model, IV, Thomas Wade Nichols


Exhibited at, Ram Galleri, Oslo Norway
Supported by Oslo Kommune, Kulturdirektoratet

With thanks to Nicholas John Jones, Kristian Schrøder
Ashley Austin, Carlos Pez, Chris Lynch, John Duff, Matthias Reichert, William Ainsley, Wei Hen Yui