Perfection / Speculation at the Vigeland Museum,
photo Katharina Gellein Viken & Charles Kriel



Adam Peacock is a post-disciplinary artist and designer working at the intersection of Architecture, Fine-Art, Fashion, and Computer-Science. Adam uses design as a tool to provoke dialogue across industries, perspectives and ideologies on where we want the future of technology to take us, and how emerging technologies affect human behaviours.



Peacock has exhibited at museums, galleries, educational institutes such as Ars Electronica, Science Gallery, The Vigeland Museum, Fashion Space Gallery. Selected major works have been exhibited and presented at Science Gallery Melbourne, Dublin, Fashion Clash Festival Maastricht.

He is visiting Lecturer at universities internationally, including the Architectural Association (AA) London, Art Centre Los Angeles, Bartlett School of Architecture UCL, London College of Fashion, Melbourne School of Design University of Melbourne, Royal College of Art London, School of International Art Beijing, School of Visual Arts NYC, Southern California Institute of Architecture (SCI-Arc).

He has designed for Amanda Levete Architects, Heatherwick Studio, WilkinsonEyre and consulted for Audi, FIAT, NEOM Saudi Arabia, Stella McCartney, and the Science Gallery Network.
Genetics Gym Development,
photo Isabella Branca Gygax
Genetics Gym Development,
photo John Duff
"It's an interesting moment to be a designer, economically speaking. I believe that the most relevant contemporary architects and designers of our time will not just design the buildings, objects, clothes, cars we use, but the technological infrastructures that we inhabit, psychologically and culturally.

When we start to confront these design realms, it's important to have the perspective to understand that what you might consider perfect, ideal or utopian might well be another person's dystopia.

This is particularly interesting when you start to consider the possibilities of synthetic biology, genome editing, and artificial intelligence. I believe that these conversations, through design processes, whether architectural, fashion, or industrial will be some of the most important design challenges of our time"

Excerpt taken from an interview with Melbourne School of Design available here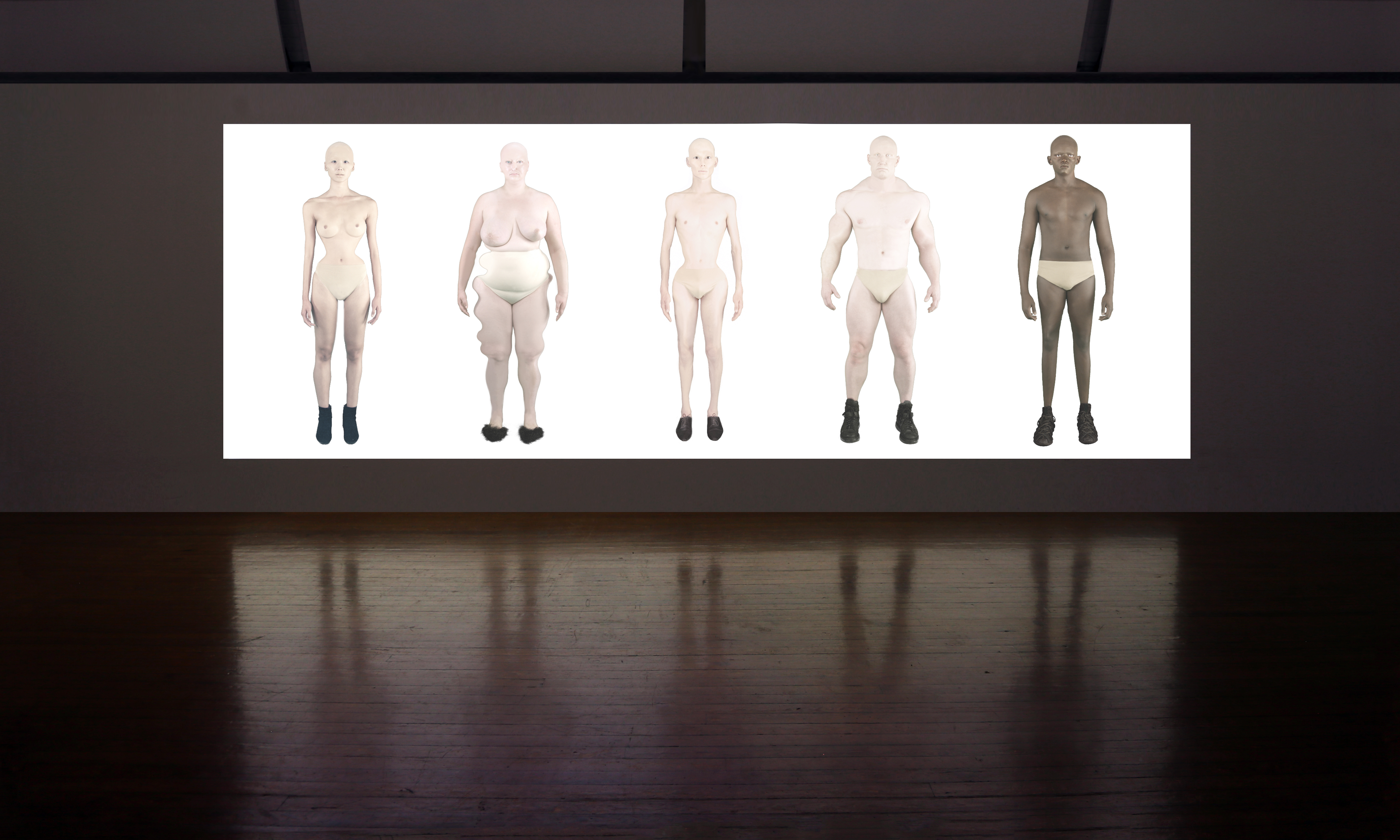 Genetics Gym comissioned by the Fashion Space Gallery